WARM WEATHER COMPLICATES THE SEARCH FOR A DRIFTING ICE-FLOE
Russia has organized research expeditions at the North Pole for 70 years already. The first Soviet research expedition "North Pole-1" was organized in 1937. Its work launched the planned nature study in the most remote northern part of the planet. It is highly important that the drifting ice-floes where research stations are built should meet certain strict requirements which let the station work all year round. These technical characteristics mean enough space for the station and the take-off strip, besides, the proper ice-floe should be 4-5 m thick so that it could not melt down in warm water.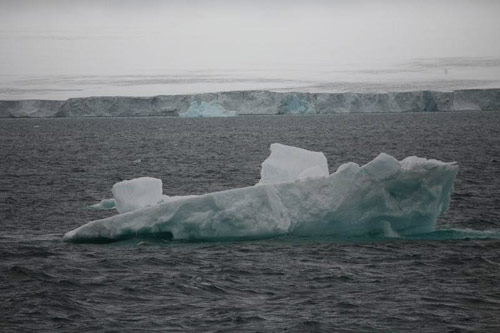 This year the expedition aimed at organizing the research station "NP-35" came across some difficulties in finding a suitable ice-floe. They have been searching for it for 3 weeks but they have not found it yet. It is caused by warm weather in the North Pole region. The ice is melting and it is snowing heavily. The air temperature is -2C and the water temperature is -1C. Vladimir Filatov, the representative of MVK, told us that if an ice-floe is not found one of these days, the expedition will have to come ashore at the Severnaya Zemlya islands. This decision will be made up by the research team commanders together with the Arctic and Antarctic Research Institute of Roshydromet.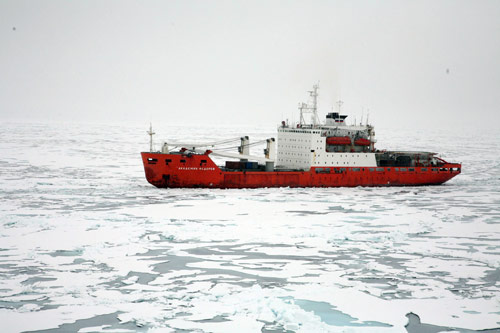 It is important to emphasize that the research made at the new station will enlarge the knowledge about the processes which go on in the Central Arctic. This research work will help to find out the causes of global climatic changes. At the station "NP-35" Russian scientists will continue longstanding studies started in 1937 at the first drifting station "NP-1".

*** The MVK International Exhibition Company is the expedition's information partner and it is keeping track of the organization of the drifting station "NP-35".