A Press Conference with Artur N. Chilingarov on the icebreaker Russia
In an exclusive interview with the MVK Deputy Representative of the State Duma and the leader of the high-latitude deep Arctic expedition, Artur Chilingarov said that they were "ready to provide all the materials" to create a display of modern polar explorers who would have entered the MVK mobile polar museum, Role of HISTORY in life and business.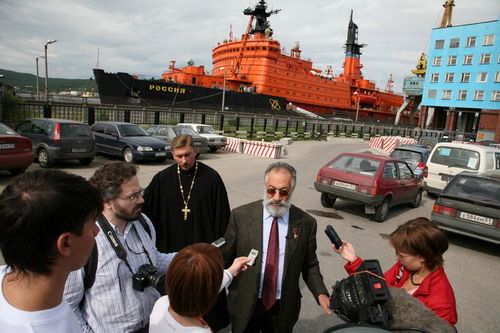 Today at 11am a press conference devoted to the start of the high-Arctic deep-sea expedition was held on the atomic ice-breaker Russia.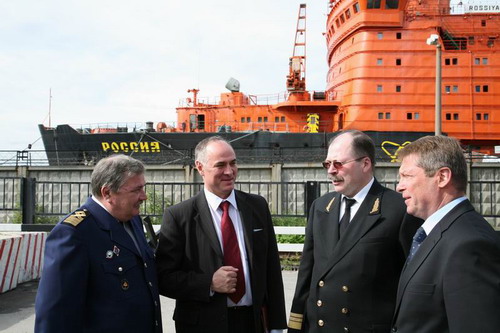 The expedition to the North Pole is part of an extensive scientific expedition, the Arktika - 2007. In the framework of the planned dive to the bottom of the Arctic Ocean at the North Pole two deep-sea manned submersibles, the Mir-1 and the Mir-2. The dive programme includes: setting the Russian flag made of titanium at the bottom of the Arctic Ocean, as well as taking samples of soil and fauna, which let first examine in detail the structure of the seabed in the polar region of the Earth and define the boundaries of the Arctic shelf of Russia.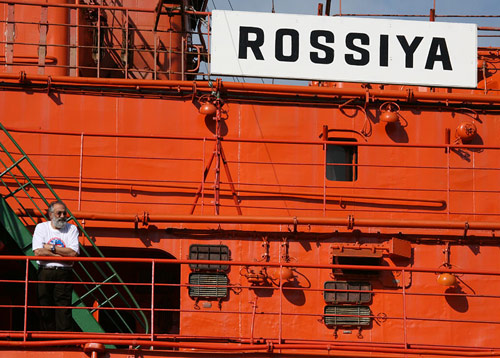 As it was stressed by A. Chilingarov "the expedition combines several trends: the extensive scientific programme and the geopolitical aspect" He emphasized that the task of the expedition, which is held during the International Polar Year is "to ensure the presence of Russia in the Arctic, to tell a story about people who work in these latitudes".
Note that all the researchers, managers and employees of the Mir group, some journalists and the MVK representatives were "settled" and worked during the expedition on the research vessel Akademik Fedorov.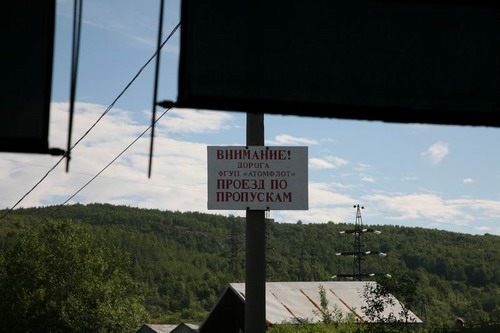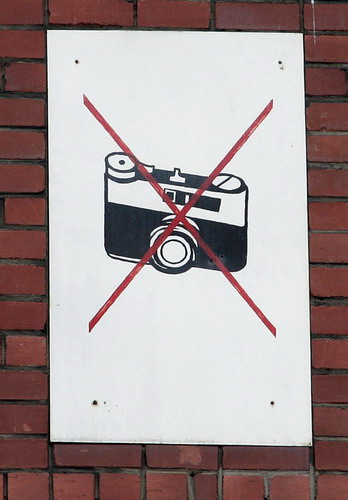 The Delegation of scientists, the expedition leaders and journalists from the RV Akademik Fedorov arrived at a press conference in advance, but neither academics nor the press could get into the gate of FSUE Atomflot, where the icebreaker Russia was.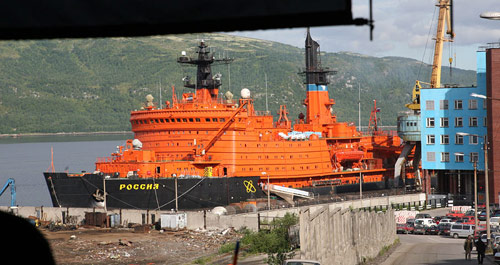 And do not even let the captain of our RV Akademik Fedorov get in – such a kind of strictness and secrecy at the entrance of FSUE Atomflot... An officer came to us and looked into the operator's camera, so that he did not shoot even the fence!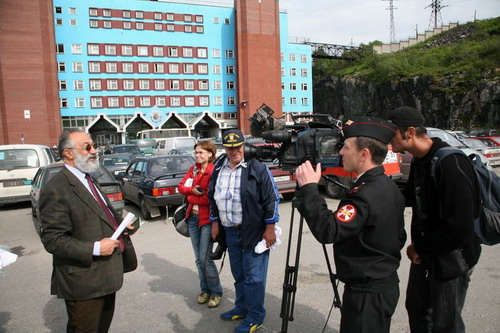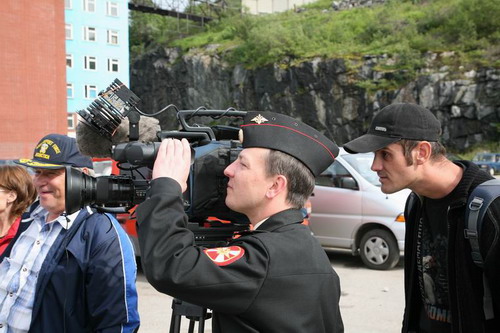 But we'll find a way out – with luck or without! At the request of journalists, Artur Chilingarov left the nuclear submarine, and we shot his exclusive interview on the background of Russia. It turned out beautiful!
Chilingarov told our group that it was decided to conduct a trial dive of the Mir submersibles near Franz Josef Land to a depth of 1.5 kilometers. The trial is designed to provide the work of the devices and their emerging out of the ice water, as well as ensuring a safe dive at the North Pole.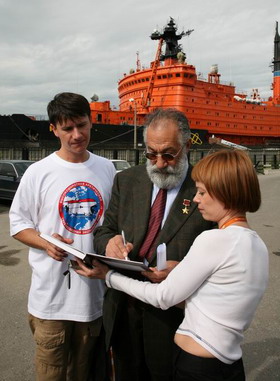 Natalia Yurchenko,
Spokesman for Director General of MVK,
A member of the expedition
Murmansk, guard desk of FSUE Atomflot