Murmansk. City – Port
Murmansk greeted us with low gray clouds, strong winds and wet drizzle. On April 23rd lilacs are in full bloom in the city!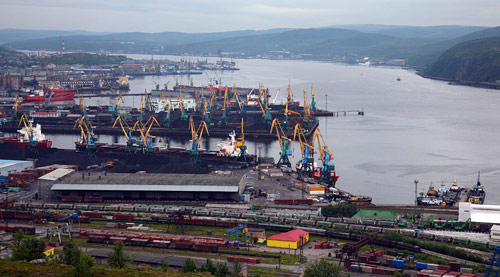 Murmansk is situated in several areas, separated by hills. The population numbers about 330 thousand people. The city is situated among the hills on the shore of the ice-free Kola Bay, 50 kilometers from the Barents Sea gate.
In 1985 the city was awarded the title of Hero-City.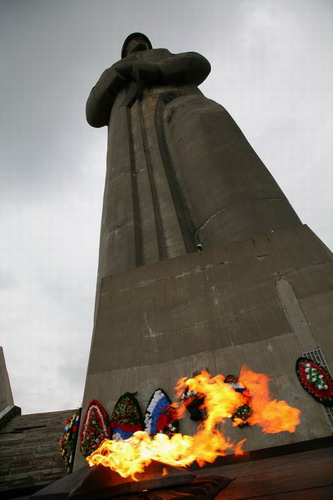 On the hill, Cape Verde (Zelyony Mys) there is a symbol of the city – To Defenders of the Soviet Arctic during the Great Patriotic War of 1941-1945 memorial – a monument to the soldier-hero Alyosha. It was created by sculptor I. Brodsky and architect I. Pokrovsky.
Long ago, in 1564 in the Murmansk area there was a settlement of coast-dwellers, which bore the name of Kola.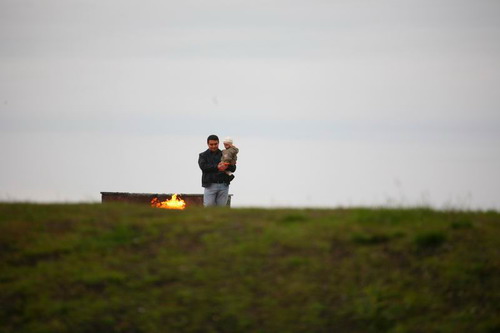 Murmansk was founded in 1916. First, the buildings were made of wood. Before the war the city had only a few stone buildings. During the Great Patriotic War, it was subjected to massive bombing and was almost completely destroyed. During the war, almost the same amount of bombs and shells, as in Stalingrad fell onto the city. Because of geographical and climatic features, the front line was held at 80 kilometers from the city, but during the war had not moved. After the war, Murmansk was completely rebuilt.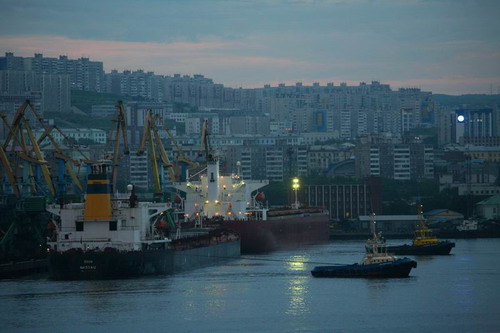 Do you know the song, Goodbye, Rocky Mountains? It is about the Rybachy peninsula. On the island of Kildin there is a unique lake in which there are some sheets of fresh and salt water, and there is a lot of fresh water and salt water fish. In the Valley of Coziness a ski lift was built and some sports events are held now.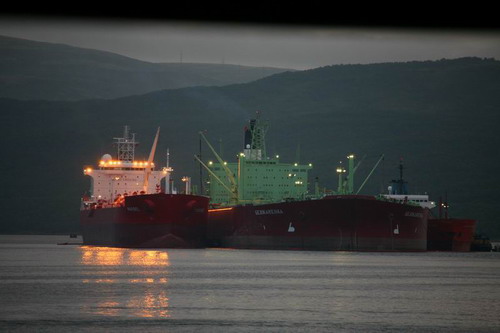 The basis of life in Murmansk includes ports: fish, trade, and others. A huge port line is stretched along the Kola Bay for a few tens of kilometers.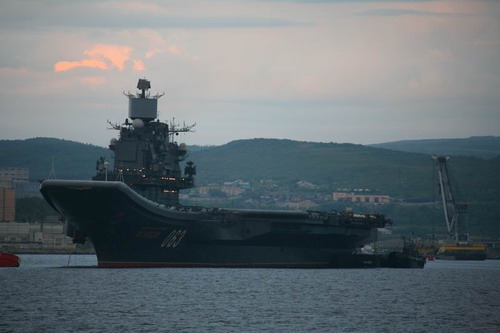 The only world powerful nuclear icebreaker fleet is based in Murmansk. The icebreaker Chelyuskin started its sailing in 1933 from Murmansk. The icebreaker Ermak ended its voyage there, and now it is a museum (moored in St. Petersburg).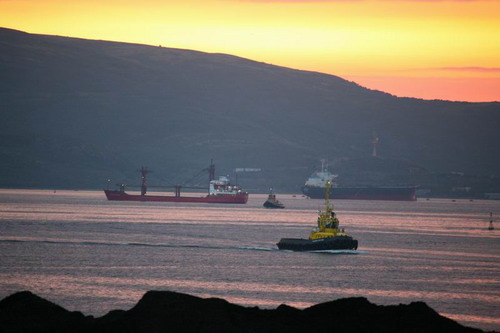 Natalia Yurchenko
Spokesman for Director General of MVK,
A member of the expedition
Murmansk, the RV Akademik Fedorov