The MVK team landed in Moscow
We realize the importance of the expedition and it meaning for the museum of the "Mobile polar museum", we appreciate the responsibility and trust given to us, and we would like to express our gratitude to the Head of the project "North Pole – role of history in life and business", Director of the mobile polar museum Alexey Shaburov. Owing to Mr. Shaburov we made this project!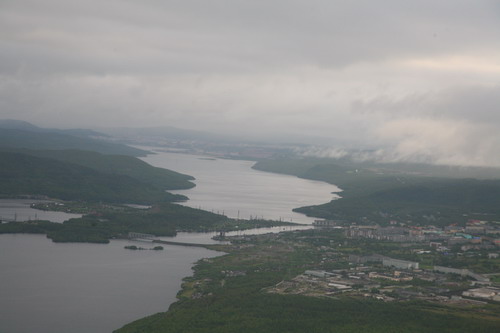 What a pleasant meeting! Our dear MVK and its managers met us at the airport!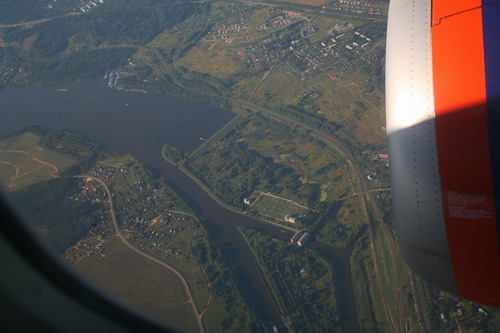 We saw the happy faces of our guys: Pavel Revenko, Maxim Kartoshin, Sergey Golosun. They gave us flowers! Very nice!
Our corporate bus blocked the traffic: we were taking photos with our company's flag which went to the top of the Earth, in the Russian significant expedition!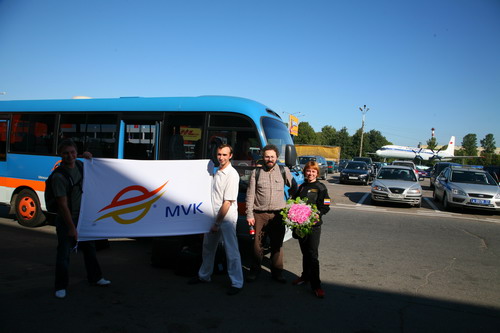 The MVK International Exhibition Company is an information partner of the High-latitude arctic deep water expedition "Arktika-2007". The project "North Pole – role of history in life and business" is headed by Alexey Shaburov.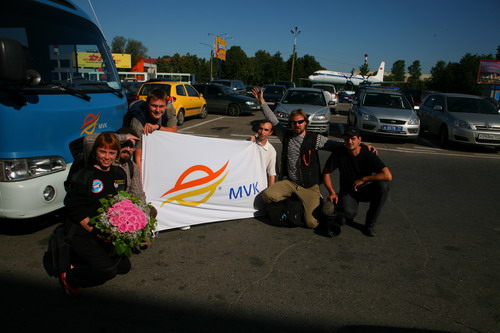 MVK has once again joined the stream! Exhibits from the museum of the "Role of HISTORY in life and business" appeared in the epicenter of the movement! Together with the hydronauts in the "Mir-1" cabin the MVK's exhibits and the Russian flag dived to the floor of the Arctic ocean to the depth of 4,261 meters. MVK's goal is to develop and broaden the museum's exposition which was first opened at the North Pole.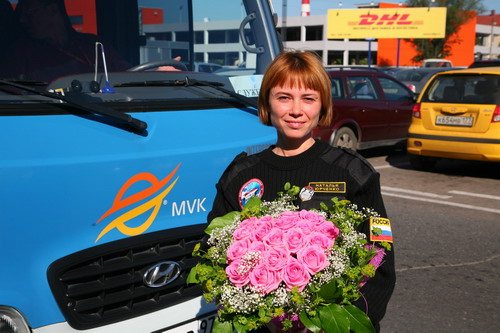 Alexey Shaburov noticed that "We clearly realize the meaning of this event for Russia, for the exploration and development of our polar lands. We have made a museum dedicated to Papaninites. Today our aim is to help them come to the North. We wish them to come here as kind masters and loving sons of the Arctic. We are confident that our museum will encourage them to make this wise step, and they will become great scientists in arctic laboratories and centres, builders, pilots and sailors".
The MVK team included Press-secretary of the Director General of MVK Natalia Yurchenko, Editor of science division of the "Vokrug Sveta" journal Alexander Sergeev, cameraman Dmitry Kuznetsov and photographer Alexey Nagaev.