Again to the North: the MVK expedition reached Murmansk
The MVK expedition which is a part of the complex research arctic expedition to dive to the bottom of the Arctic Ocean, arrived in Murmansk. The team left Moscow at 11 am. Artur Chilingarov, the Special Representative of the Russian President concerning the International Polar Year, Deputy Chairman of the Russian Parliament, Hero of the Soviet Union, wrote in the MVK logbook, "July 23rd, 2007. 11 am. The expedition is leaving for Murmansk".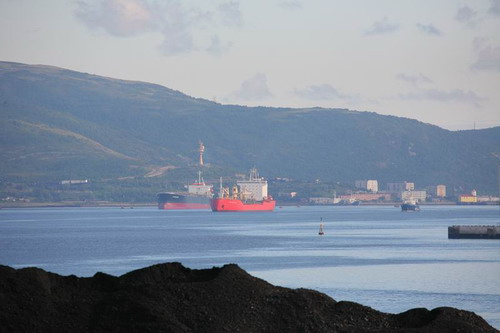 The plane from Moscow to Murmansk flew at the altitude 10, 100 m at a speed of 750 km per hour. The flight time was 2 hours. After we got our baggage and counted it, it turned out that we four had 24 items with us! They were bags, cases, coffers for photo and video cameras, computers, cassettes and MVK presentation materials. As for photo and video facilities, we were very well equipped! Special thanks to all the people who helped us get prepared for the expedition and came to see us off!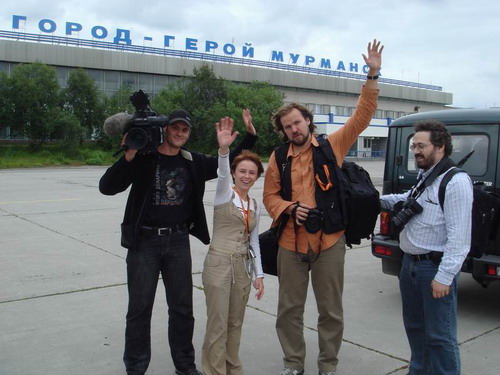 This expedition is a reflection of the MVK mission: beauty, strength and wisdom. The research vessel Akademik Fedorov*** is painted orange just like the MVK corporate colour. Our first impressions of Murmansk are low mountains and low grey clouds of a northern city. The vessel is stationed at Murmansk trade port.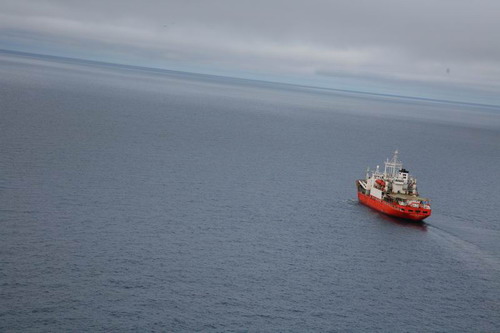 Today, on July 23rd, lilac is blooming in Murmansk. It is the last day of the period of polar days, but we will not notice it, because it is light here all day and night long. The city is beautiful and we are going on a sightseeing tour now. Tomorrow I will tell you about my new impressions.
Natalia Yurchenko, on the phone
***On July 10th, the flagship of the Russian polar fleet, the research vessel Akademik Fedorov took off for Arktika'2007 expedition from St. Petersburg. The high-latitude unprecedented deep-water arctic expedition will be organized during the first voyage of Akademik Fedorov. For the first time in history, Russian deep-water manned submersibles will dive near the North Pole target. Mir submersibles are to dive 4, 200 m deep under the North Pole.